Press Releases


Please find recent press releases that Local 176 has issued regarding current events and other activities the Local has taken the opportunity to comment on to the news media. If you have any questions regarding the content included on this page please feel free to contact Local 176 President Chad Miller at 918-271-2096.


Big Thanks from Hydrants of Hope!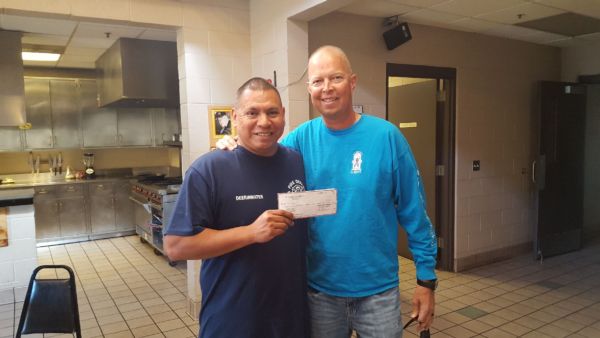 The Local would like to thank Fire Equipment Operator Craig Deeringwater for his donation to the "Hydrants Of Hope"! Craig was the recipient of the Tulsa Rotary Club's Firefighter of the Year! I know Mark Meyer truly appreciates any help we can give him.

7-21-14 Press Release
INTERNATIONAL ASSOCIATION
OF FIREFIGHTERS LOCAL 176
For Immediate Release Contact: Chad Miller
July 21, 2014 918-271-2096
Tulsa Firefighters Local 176 Call on Mayor Bartlett to Share Details of Public Safety Tax
Today, Tulsa Firefighter's Local 176 President Chad Miller called on Mayor Dewey Bartlett to share the details of his proposal to capture a dedicated public safety tax for the City of Tulsa. Miller said the first priority of the brave men and women of the Tulsa Firefighter's Local is the safety of the citizens of Tulsa and their fellow firefighters. "Having a more stable funding source other than sales tax is a definite step in the right direction" says Miller. "However, we will not issue support of any plan until we have been given an opportunity to thoroughly review the details to ensure it will provide a greater level of safety to the public and our firefighters".
"As of today Mayor Bartlett has not made any attempt to contact us about the details of his plan or inquiring about our support", says Miller. It would be premature to speculate on any of the details since we do not know what they are. The only thing that we can say with any certainty is it would capture county-wide Vision 2025 taxes that are set to expire in late 2016. "That is a very long time away", says Miller.
Miller says he is always willing to discuss any issue with Mayor Bartlett that concerns the safety of the citizens of Tulsa or the brave men and women who protect them. "Mayor Bartlett has my number and I will be more than happy to speak to him, if he calls".
Tulsa Firefighters Local 176 represents nearly 700 paid professional firefighters and paramedics who protect Tulsa.
Page Last Updated: Apr 30, 2018 (09:51:04)